Chalet Home Theater Simplified Thanks to Pro Control
MultiZone equipped this French chalet home theater with a Sony projection system, Yamaha surround sound and Pro Control controls. (Images: MultiZone)
A popular way for private customers to get the most out of the pandemic situation was to take their viewing experience to a new level with a special home theater – thanks to streaming media, Ultra Blu-ray, high-resolution downloads from Kaleidescape and more. Home theater has been booming in the past 12 months.
This was the case in a chalet in the French Alps, where Montpellier-based integrator MultiZone delivered a home theater masterpiece with intuitive content navigation and other operations via a Pro Control automation system. The resulting theater comfortably seats eight people while comfortably fitting the customer's budget.
Obfuscation and Control The main concerns of the customer
MultiZone had some problems during installation. A hidden component for a clean appearance which required the creation of a custom storage cabinet next to the projection screen. Another reason was to give the second row of seats an ideal viewing angle.
This meant building a slim platform that raised the seats just enough to provide a clear view without the spectators hitting their heads against the low ceiling of the room.
After all, it was imperative that the home theater experience be easy to control. This was especially important as the chalet was occasionally rented out and guests had to operate the theater equipment with little or no instruction.
Of course, the customer also wanted that level of control at a reasonable cost. RTI's Pro Control met all of the criteria to close the deal on this project.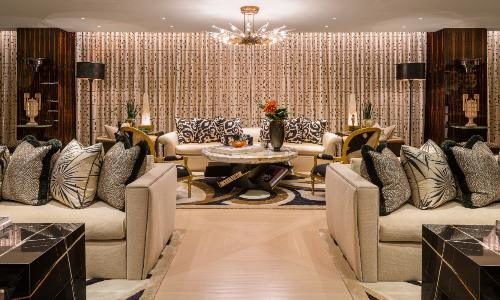 "While home theaters are equipped with sophisticated technology, we've learned that with Pro Control you don't have to spend a lot of money to get them under control," says Jean-Christophe Davin, owner of MultiZone.
"The Pro Control platform has the power and reliability to deliver an exceptional experience, at a price that won't break the bank. It's quick and easy to program and customize through the Pro Control Studio software, and customers can even manage the controls from their iPhone or iPad as requested in this project. "
Pro Control offers High-tech home theater commands made easy
The home cinema of the chalet is controlled via the Pro Control ProLink.r processor, which controls the room lighting, a Sony VPL-HW65ES projector, a Yamaha RX-A2080 receiver, a Yamaha BD-A1080 Blu-ray player and Apple TV.
The screen is a Lumene HD Fixed Palace 16: 9 model, and the Yamaha unit feeds a 7.1 Elipson speaker package consisting of: Infinite 8 front speakers, Prestige Facet 7SR rear speakers and Prestige Facet Sub10 subwoofer.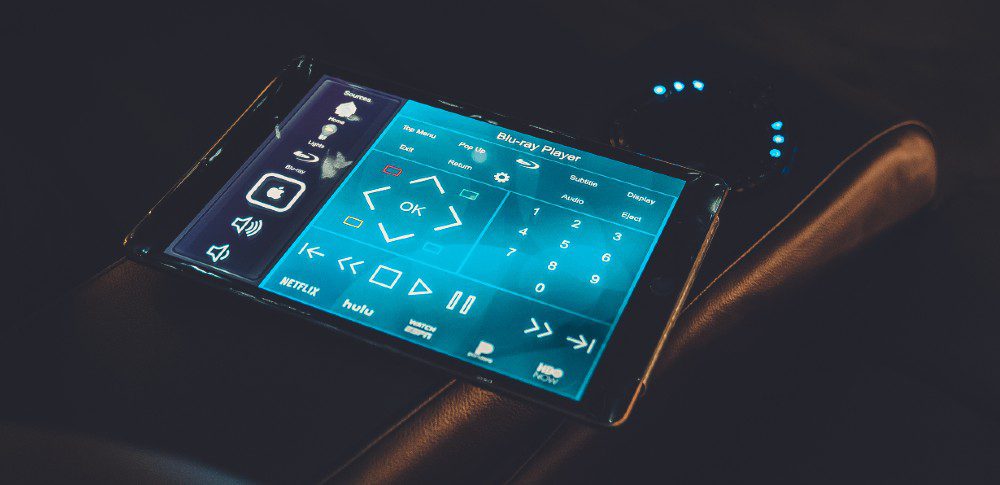 MultiZone simplifies theater operations using RTI's Pro Control automation and app.
The homeowner and other users interact with the system through an iPad running the Pro Control ProPanel app. With the iPad, they can control the home theater, including turning all theater components on and off with a simple tap, making it as easy to use as turning on a TV.
"Due to COVID, we weren't able to offer our customer – who is not particularly tech-savvy – the usual personal training on how to control the home theater," adds Davin, "but with Pro Control it's so easy that we can just give you a list of the iPad managed functions by e-mail and have taken them over from there without any problems. At times like these, it's an invaluable option. "