Handyman service expands across south coast to cover Portsmouth – and is on the hunt for new franchisees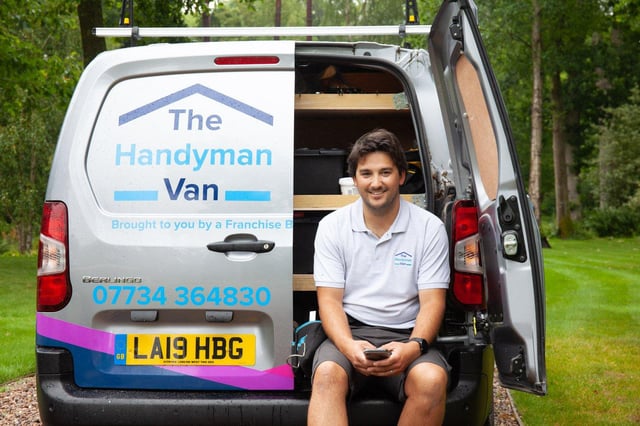 Brennan Watt, who founded The Handyman Van. Photographer: Najeeb Latif.
"/>
The Handyman Van saw an increase in bookings as people spent more time at home. Many focused on home improvement and repair work to improve their surroundings.
Originally launched in 2017 by Lymington-based entrepreneur Brennan Watt, the Handyman Van provides a single point of contact for all maintenance and improvement services, including plumbing, electrical and joinery work, as well as plastering, painting and decorating, tiling and general craft support .
The service now extends from Bournemouth to Chichester to Salisbury and Winchester and will roll out nationwide in 2021.
register

to our daily newsletter
The i newsletter

Cut through the noise

It is part of Franchise Brands plc, an AIM listed franchisor with multiple brands and more than 400 franchisees in five leading brands.

The company is looking for franchisees.

Managing Director Tim Harris said, "We have a fantastic career opportunity for the skilled tradesman or DIY enthusiast looking for something new."