Home Theater Gets Big Boost with Universal, AMC Deal
Integrators can be sure to let customers know that their home theaters are the safest place to watch debut films with this new AMC / Universal offering.
The market for integrators to install more home theaters may just have seen a big boom following a recent deal between Universal Filmed Entertainment Group (UFEG), a division of Comcast Corporation (NASDAQ: CMCSA), and AMC Entertainment Holdings, Inc. (NYSE) announced: AMC). The multi-year contract stipulates that Universal films are available for Home Premium Video on Demand (PVOD) within 17 days, provided that this period includes three weekends.
AMC had previously announced that it would no longer show universal films in its theaters after the studio announced that it would simultaneously release films for video-on-demand and theatrical release due to the effects of the coronavirus. Previously, films were only released for home viewing after 90 days in the cinemas. The full terms of the contract between AMC and Universal have not been published.
The news could further strengthen the home theater business. Day and date services like Red Carpet Cinema are already targeting the custom installation market. Integrators can now let customers know the importance of upgrading their display or projection technology in order to watch movies at home.
In particular, the agreement includes at least three weekends (17 days) with cinema exclusivity for all cinema releases by Universal Pictures and Focus Features. At this point, the studio will have the option to make its titles available on premium video-on-demand (PVOD) platforms, including through AMC Theaters On Demand.
AMC relies on a new business model
In the coming weeks, the two companies will begin discussions on international distribution agreements in the countries in Europe and the Middle East served by AMC.
In a jointly issued press release, Donna Langley, Chair of UFEG said, "The theater experience continues to be the cornerstone of our business. The partnership we have formed with AMC is based on our shared desire to ensure a prosperous future for the film distribution ecosystem and to meet consumer demand with flexibility and optionality. "
UFEG Vice Chairman and Chief Distribution Officer Peter Levinsohn, who led negotiations on behalf of the studio, added, "Universal's commitment to innovation in delivering content to audiences is what our artists, partners and shareholders are what ours expect from us, and so do we. We are excited about the opportunity this new structure offers to grow our business. We thank AMC for the partnership and leadership they have shown in working with us to achieve this historic deal. "
Adam Aron, CEO of AMC, comments on the agreement: "AMC welcomes this new industry model with enthusiasm, both because we participate in the overall profitability of the new structure and because Premium Video on Demand creates the additional potential for a higher profitability of the film studio which in turn should lead to more movies being lit green.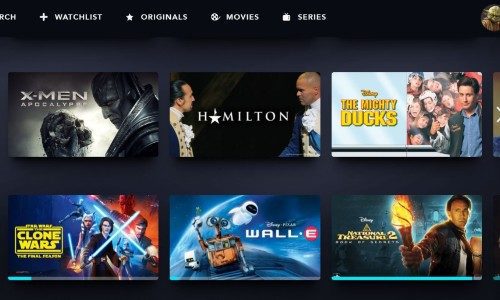 "This multi-year agreement preserves the exclusivity for cinema viewing for at least the first three weekends of a film's release. During this time, a significant portion of the income from a box office stake is usually generated. AMC will also participate in these new revenue streams entering the movie ecosystem from premium video-on-demand. Overall, Universal and AMC believe this will expand the market and benefit all of us, "says Aron.
"If we focus on the long-term health of our industry, we would like to see that just like restaurants thrive even though every home has a kitchen, AMC is very confident that moviegoers will come to our theaters in large numbers in a post-pandemic world . As people like to get out of their homes, we believe the mystical escape and magical communal experience on offer in our theaters will always be a compelling draw, including our big screens, big sound and big seats, quite too mention the seductive aroma of our perfectly prepared popcorn. "
"Universal and AMC have teamed up to bring great movies to moviegoers for a century. With this historic industry change, we will continue to do this together and in a way that should lead to success for both of us, "adds Aron.
Universal Pictures, Focus Features, and DreamWorks Animated Films include upcoming episodes in the Fast & Furious, Jurassic World, and Illumination's Despicable Me / Minions franchises.